Peace of Mind
Over the past 53 years,
the safety, health and comfort
of every guest and crew member sailing with NCL has been and continues to be
our #1 priority
- both on board and on shore. Now more than ever, we are taking the greatest measures, working closely with the CDC (US Centers for Disease Control and Prevention), and are adding stringent protocols, strategic application and supporting innovation to meet and exceed their standards once those have been finalized by them.
We are pleased to inform you now about the
launch of our new SAIL SAFE Health and Safety Programme including new enhancements to our health and safety standards
.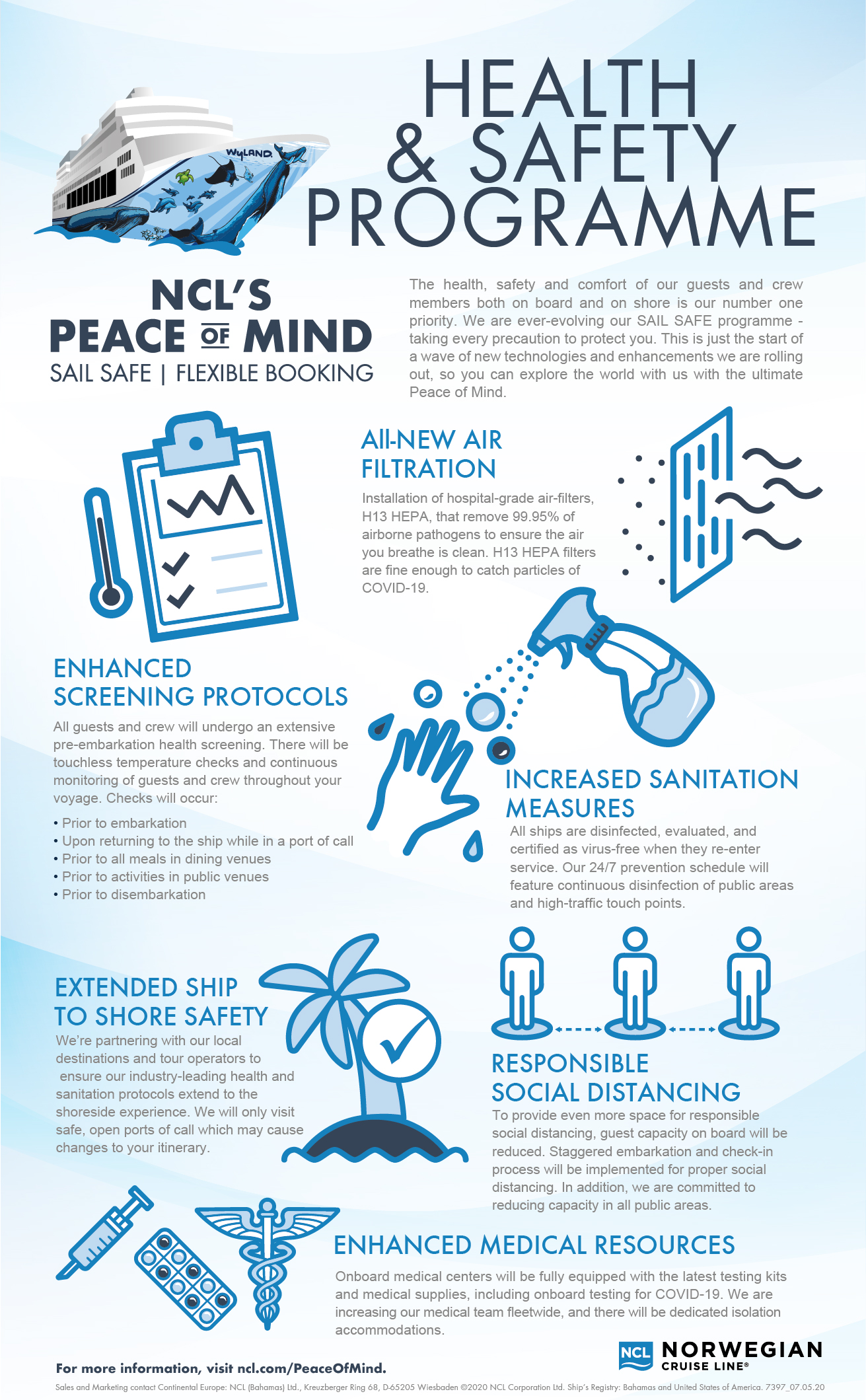 For more information, please
click here
.